#Mom, Express love to you in the name of birthflower#
Mom, you were (and are) the most magnificent mom I could have asked for.
Thank you for always being there in my life and always looking out for me.You always made me feel special and encouraged me all along the way. I know these are things that parents are supposed to do for their children, but I don't think anyone else could have done it any better. I love you, mom!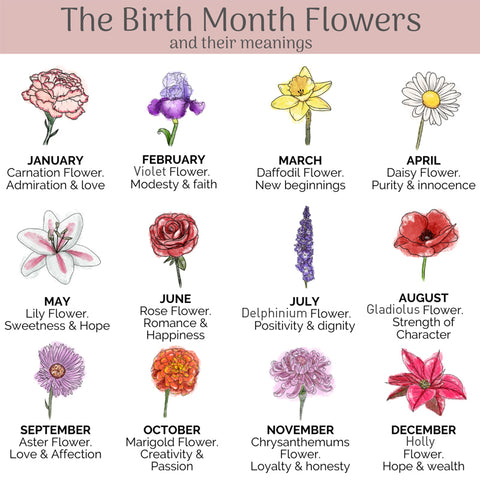 -Material & Production-
Material : Stainless Steel
Pendant Size:13
mm x 28mm
(0.51'' × 1.11'')
Chain Length: 450mm + 50mm (Toal 19.6'')
Weight : about 6g
Brand: Gelcharm
Our Brass Plating will ensure a very long lasting brilliant finish that is nic free,lead free and hypoallergenic.
-About Gelcharm-
Gelcharm, as an uprising customize love jewelry brand, has been developing very fast and gaining more and more attention.
Customize love jewelry that embody style and meaning while classic materials and construction create timeless appeal.
Every day, Gelcharm receives hundreds of orders from the United States, Germany, France, Japan, Italy, Canada, Spain, etc.


-Shipping, Returns & Service-
Free Delivery for all products. Processing Time : 1-5 Working Days.Estimated Arrival : 7-20 Working Days.We have a 30-day return policy. For more details see Shipping & Returns. Any questions or helps, pls email service@gelcharm.com or message us.